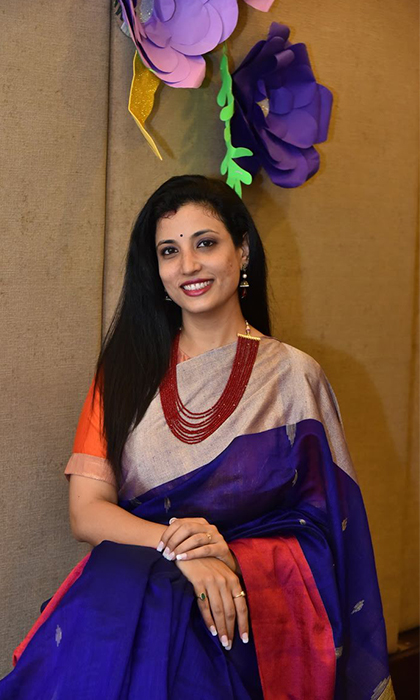 Mrs. Asmani Surve founder of Skynotch Group is a professional HR Management Consultant & Empirical Coach, coaching on emotional management, leadership, relationships, people management & talent development. In academics, she has done her masters in human resource management and has been certified as NLP practitioner and a lead auditor for ISO certification from IRCA fostering Quality in management systems. With experience close to two decades into counselling, coaching & relationship development she has touched more than 5000 individuals to enhance their careers & relationship experience. Her experience & in-depth knowledge of social behaviour and human psychology has helped her unlock human behaviour at various levels.
An avid reader and established content writer, contributing blogs to national and international platforms. She has authored a book in name of 3i's Journey to 3rd Eye, which talks about achieving personal and professional success with personal life balance through the spiritual pathway.
Asmani has led the transformation of HR into a strategic partner and has been instrumental in building a strong talent pool through a series of leadership development initiatives like training programs, coaching and mentoring.
Asmani is an Indian woman in her core beliefs & a mother of a son, who endures spending time with family. She is actively involved in different social causes through various mediums, being a member of national & international NGOs like JCI, Laghu Udyog Bharti, Rashtriya Swayamsevak Sangh etc.
Let's Work Together
TELL ME MORE ABOUT YOUR PROJECT