Human Resource Management
With the fast-growing business scenarios and increasing technological trends, machines are taking over the manual work, driving business towards automation. What cannot change are the expectations a human has from the surrounding. A machine cannot replace the emotional quotient. We have conducted profound studies and surveys to back our philosophy. Our experience with human dealings of more than two decades has made us realize that no matter how the world evolves, people dealing will always need emotional intelligence. With that firm belief, we offer to consult through solutions and advice to enrich the human experience.
A team of ISO Certified Auditors, Design Thinkers, Behavioural Scientists, Neurolinguistic Practitioners and Content Writers have worked extensively on HR Analytics, HR Automation, Organizational Restructuring in M & M&A, and Change Management in MNCs, Startups, MSMEs, SMEs & Proprietary firms. Extensively collaborated with multi-regional and Global HR Teams and contributed best practices. Experience across industries like Manufacturing (engineering, pharmaceuticals, chemicals, electrical, project-based, motors etc.) Financial Services (banking & insurance) & Information Technology (software development, project-based, KPOs, BPOs etc.).
Our Human Resource Management team deals with multiple human resource interventions as listed below:
HR Policies & Standard Operating Procedures
Competency Mapping & Gap Analysis
Performance Management & Development
HRIS (Information Management)
Payroll & Compliance Management
HR Audits
Recruitment & Talent Acquisition (Manager & Above)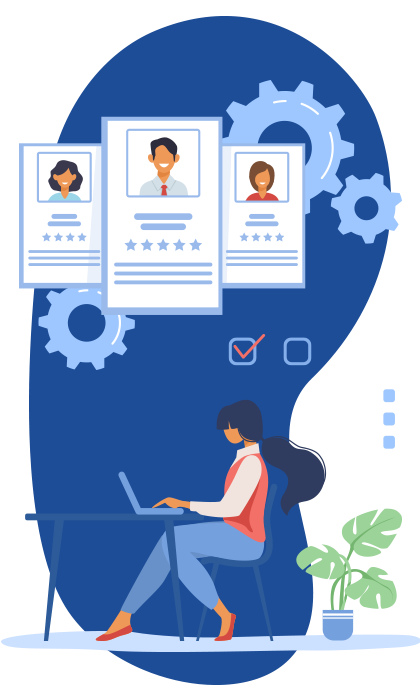 Let's Work Together
TELL ME MORE ABOUT YOUR PROJECT