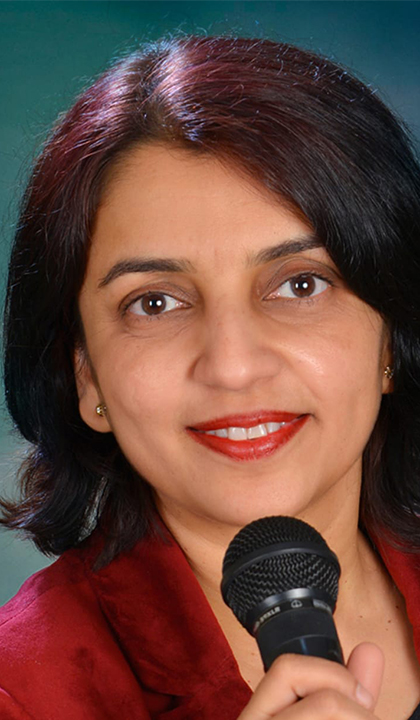 Dr. Anuradha Totey, an International life coach & motivational speaker who drives to bring a positive change. Dr Anuradha is a MBBS, DNB ( Ophthalmology) & MBA in HR. She has been winner of the prestigious Ishwarchandra award in DOMS. A certified Kathak dance & 1st prize winner in TV dance show Dum Duma Dum. She is also been awarded as a life coach "Ravi Puraskar"
Dr Anuradha is certified international trainer of JCI( Junior Chamber International) and first lady 5 star trainer of JCI India. She has been selected and sent to USA as a group study exchange member and represented JCI India as Team Captain  for World Debate Championship at Hong Kong .
Have been contributor to the most coveted " Award ceremony" at Asia pacific conference , Gwangju, Korea as a Master of Ceremony and have conducted motivational and life skills  sessions  at Turkey, Nepal, S.Korea, Bhutan, Germany. Winner of national public speaking championship held at Vishakhapatnam is another feather in her  cap. Dr Anuradha has also authored a book in the name of "What we miss in medical school"
As a trainer she has been Pilot faculty for a national program on adolescence JASMINE seven times in a row and faculty for the most prestigious program of JCI India on leadership " NALANDA" two times in a row. Has been trainer and motivator to thousands of people from various fields, cultures and age groups, few of her key clients include  Indian Medical Associations, Indian Dental Associations, Corporate companies like Dr. Reddy's, Intas Pharma.
Let's Work Together
TELL ME MORE ABOUT YOUR PROJECT